AUTO DETAILING
ABRASIVE COMPOUND & BUFF PAD
Abrasive Compound
We carry a wide variety of abrasive compounds for various kinds of applications.
・A highly abrasive compound using moissanite
・An economical compound for wide range polishing.
・Finishing compound to remove fine scratches from things such as towels on delicate black coating
Buff Pad
We carry various kinds of wool and sponge buffers.
・Buff pads supported by a springy urethane sponge, for superior abrasion and durability
・Choose from a wide variety according to application
・Pad surface φ128mm, coating contact surface φ150mm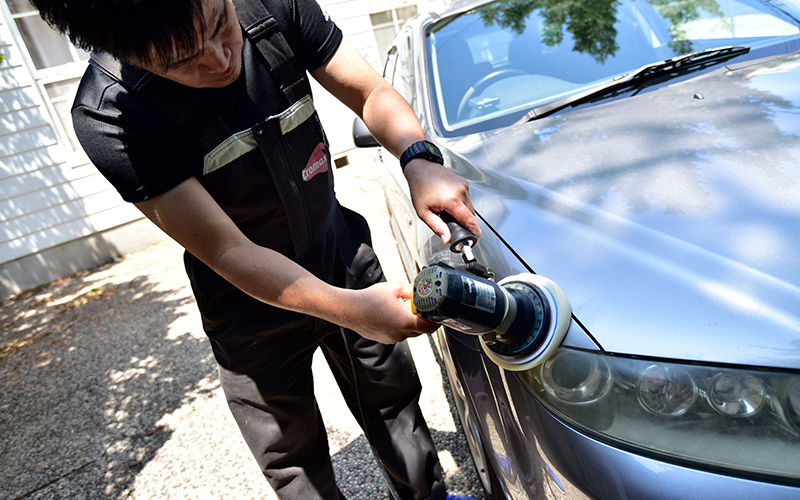 OTHER
We also have a cloth for wiping off compound that remains on the surface. We also have double action polishers, gear action polishers, and other electric power tools (voltage: 100V).